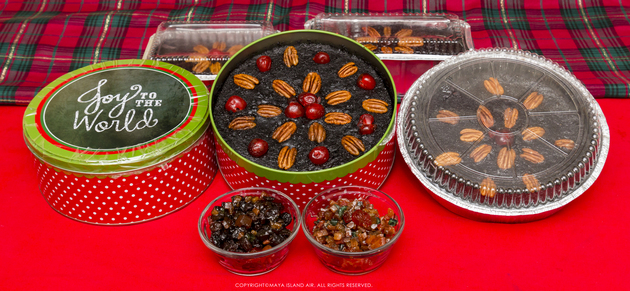 If you ask any Belizean both young or old what makes Christmas a Belizean Christmas, they'll more than likely tell you it's Black Fruit Cake and Rum Popo. In truth, this combination has over the years become two of the most important elements of the Belizean Holidays. Step into almost any household and you'll find mini workstations (typically run by the matriarch of the house), with eggs being beaten, batter being mixed, and milky mixtures being stirred by younger family members.

If you're lucky enough to be visiting Belize this Christmas, you should definitely try to get your hands on a slice of Belizean black fruit cake with a glass of rum popo. For those of you who can't make it, we've prepared the following cooking guide on how to prepare these tasty Christmas favorites. Do enjoy!
Belizean Black Fruit Cake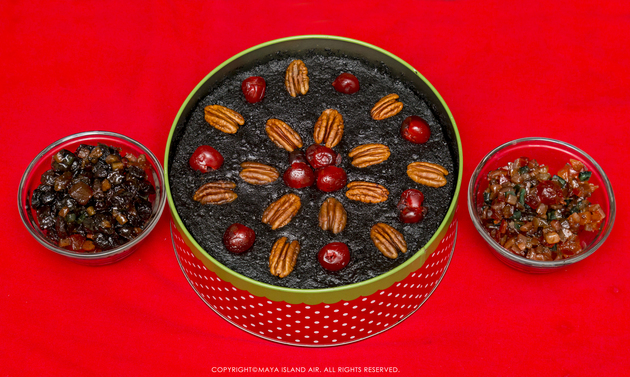 Ingredients
1 lb. butter
2 lbs. brown sugar
1 pt. stout
½ pt. caramel coloring
1 qt. rum
1 lb. raisins
1 lb. prunes
1 lb. currants
1 lb. citron
1 lb. dates
1 lb. cherries
1 lb. mixed peel
1 lb. pecans
8 eggs
2lbs. flour
1 tsp. baking powder
1 tsp. allspice
1 tsp. nutmeg
1 lb. brown sugar for stewing fruit
Preparation
Cream butter with sugar; add eggs one at a time. Add flour, baking powder and spices alternately with stout and coloring. Finally, add fruit that has been stewed well with rum and sugar. Line cake pans with brown paper. Fill about ¾ full. Bake in very slow oven (275 degrees) for about 3 hours.

As flavoring improves with storage, it is recommended to sprinkle a little rum before and after storing.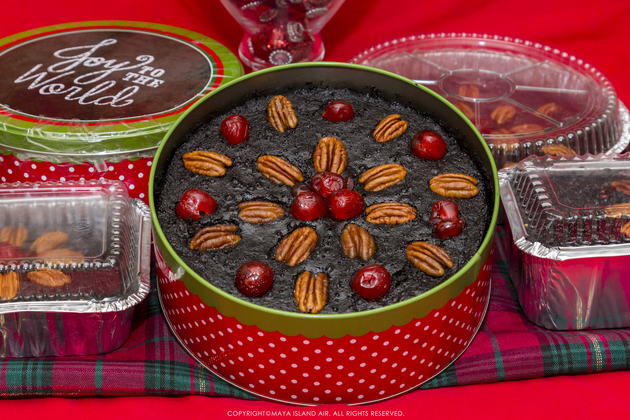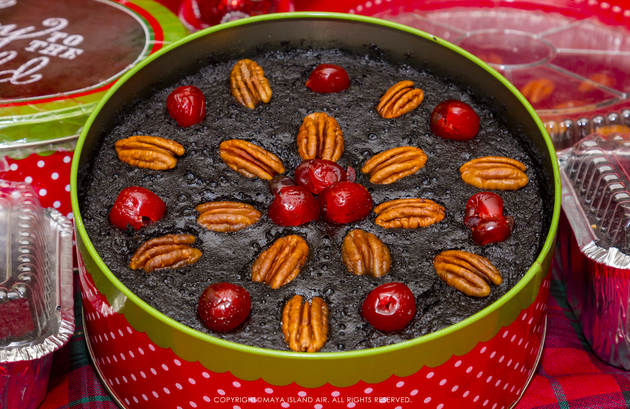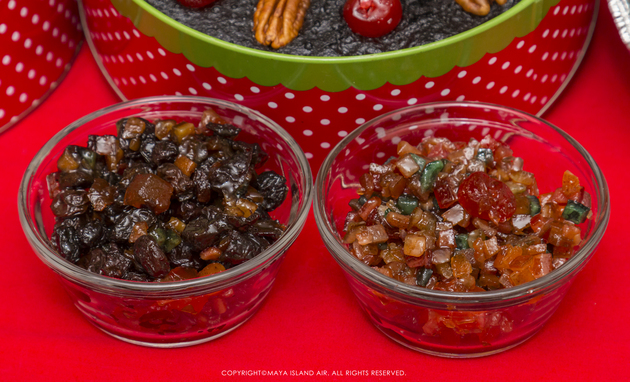 Belizean Black Fruit Cake images provided by: Marvilleous Sauces
Rum Popo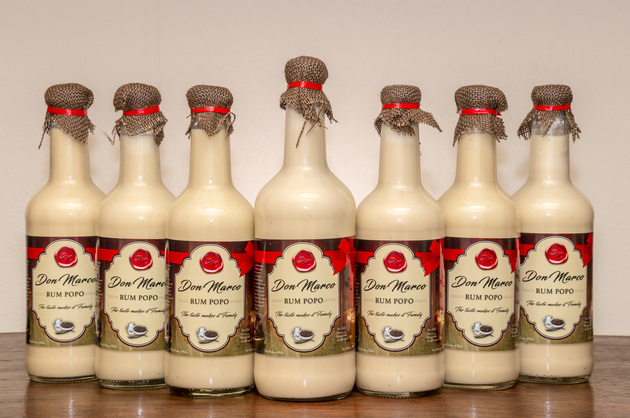 Don Marco Rum Popo: 676-2338
Ingredients
4 large tins evaporated milk
12 egg yolks
1 ½ cups cugar
1 tbsp. vanilla
1 tbsp. rose water
¼ tsp. nutmeg
1 pt. strong rum
Preparation
Beat egg yolks with sugar in large bowl. Heat milk but do not boil. When sugar is dissolved, add half hot milk to egg yolk mixture and return to remainder of hot milk. Stir continuously over low flame for about ten minutes or until mixture slightly thickens (do not allow to boil). Remove from flame, cool slightly, then add rum, vanilla, rose water and nutmeg.

Store the final product in the refrigerator and shake well before serving.
Special Thanks
We take this time to thank Ms. Maria Gomez Villanueva and Ms. Aliza Vasquez for allowing us to share the images of their spectacularly tasty products. Our team would also like to acknowledge all those who collaborated in the creation of the Belize Hospital Auxiliary Cookbook and its recipes (used above). Look out for more recipes and images in our future Belize Cooking Guides.

Maya Island Air offers daily scheduled flights to 9 destinations across Belize including San Pedro, Belize City and Dangriga. Experience your #foodietour by visiting Maya Island Air today!