Caribbean Culture and Lifestyle, the official in-flight magazine of Maya Island Air, releases its Fall Issue
Earlier this year we announced our partnership with McNab Publishing to bring you our first official inflight magazine entitled, Caribbean Culture & Lifestyle: The Belize Edition.  The publication was developed with the aim of being a leading authority on Belize and Caribbean travel news. Inciting curiosity and excitement in the hearts of readers by curating an outstanding collection of print and web media, the content focuses on people, places and culture, sharing the most inspiring narratives.

From conception to the third instalment of the year, the Caribbean Culture and Lifestyle brand has expanded in the media, and created a hub for the sharing of the very best Belize has to offer. 

Today, August 9thth 2018, we are excited to announce that the third issue of the magazine is now available for your reading pleasure.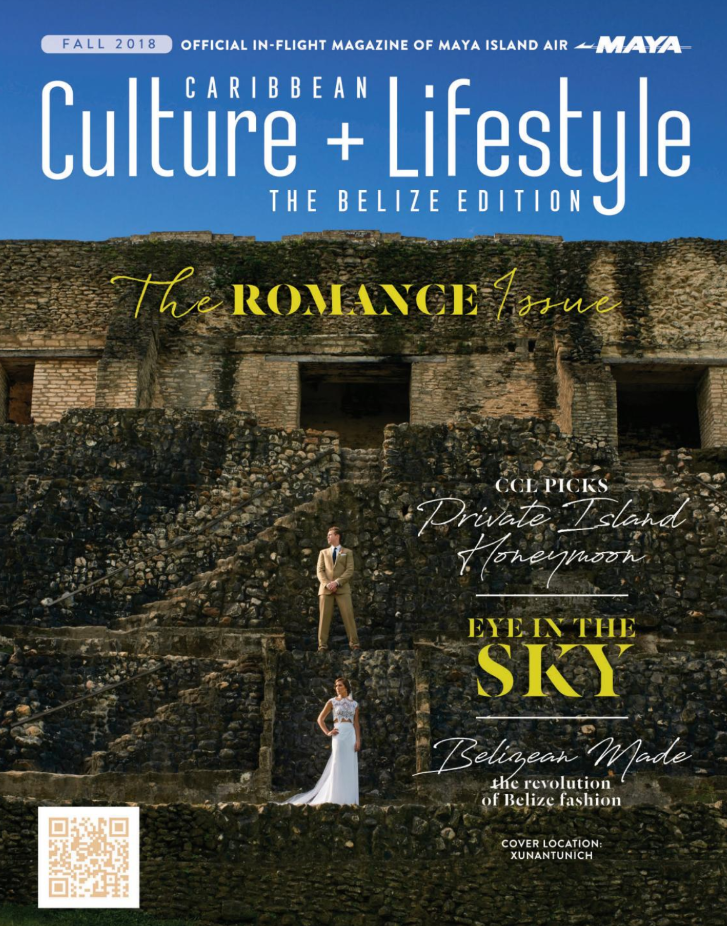 Dubbed the Romance Issue the pages of the third installment of Caribbean Culture and Lifestyle are filled with the allure of love. Learn about the secrets of capturing the perfect wedding photos from one of Belize's top photographers, read about a private island getaway faultless for romantic escapades and why Belize is the perfect wedding and honeymoon destination.

To be found in the back seat pockets of our planes, at our terminals, as well as in hotel rooms country wide, it is a finely crafted magazine that is published four times a year. Expect to read the very best in travel news, tourism industry trends and an array of interesting lifestyle articles. In addition, follow the many adventures documented on social media to inspire your next trip using the handle @caribbeanlifestylebelize. Also, if you'd like to know more about Belize and all it has to offer visit the website and blog at www.caribbeanlifestyle.com.

CC+L aims to connect with travelers on a journey where adventures are endless, and memories are made timeless. So while you're in transit with us, sit back relax and enjoy a great read!