Experience the Great Blue Hole
Explore the most exhilarating and mysterious wonders that Belize has to offer by booking an aerial shore excursion with Maya Island Air. Experience the historic Bay of Belize City as you soar above rustic colonial homes of the Baymen and marvel at the jaw-dropping grandeur of the majestic Great Blue Hole.
Our Blue Hole Tour has two options for departure: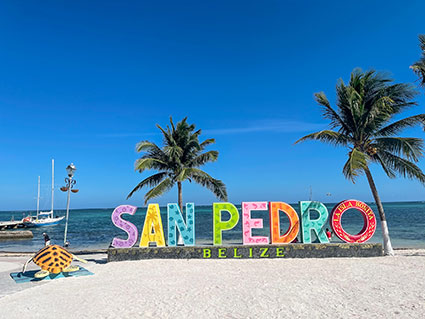 Departure Time: 10:30am
Days: Sunday, Monday, Wednesday, Friday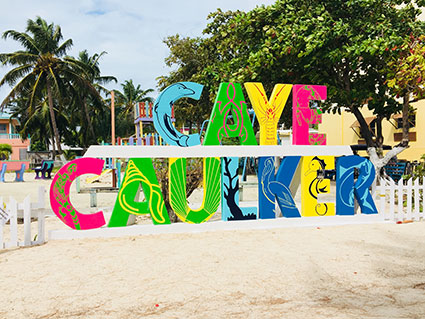 Departure Time: 10:40am
Days: Sunday, Monday, Wednesday, Friday
Inside the largest living barrier reef in the world lies a staggering 400 foot drop into deep ocean. Absorb the stunning natural beauty of Belize's great Blue Hole on a unique tour from above in one of several aircraft options. You'll soak up aerial views of the Turneffe Atoll, the Great Barrier Reef and watch in awe as the turquoise sea turns a deep navy at the majestic Blue Hole.
Duration: 1 hour
Origin Points: San Pedro & Caye Caulker
Flight Schedule: Flight departs from San Pedro 10:30am and from Caye Caulker at 10:40am on Sunday, Monday, Wednesday, and Friday.
Description: The scenic tour encompasses views of the barrier reef, shark ray alley, Turneffe Atoll, ocean freighter wreck, lighthouse reef and 2 revolutions per port and starboard around the Blue Hole.
Max Capacity: 11 Pax
Contact [email protected] for more information.
You can book your tour and depart out of San Pedro, Ambergris Caye at 10:30 am or Caye Caulker at 10:40am. 
TO BOOK any of our available excursions or for more details, contact [email protected] or 501-223-1140. 
Notice: 
In the event of inclement weather, flight may be subject to cancellation
Cancellation must be made 24hrs of flight time 
Changes require 24hrs notice with change fee
Passenger can carry one small carry- on bag only 
Non flash cameras are allowed 
Non alcoholic drinks with lid is allowed