Are you searching for a great place to enjoy your Easter Vacation? Look no further than the beautiful country of Belize. There are a wide variety of intriguing and exciting activities happening country-wide, making Belize an ideal destination to truly enjoy the break. Here's our list of the "Top 5 Activities for the Easter Holidays in Belize":
Stations of the Cross Procession
Good Friday is revered as a sacred day in Belize; on this day, most businesses are closed until 6:00 pm and social activities are put on hold. However, there is one activity that is prevalent among the Catholic community on this holy day and that is the Stations of the Cross Procession. Many villages and towns (Most popularly: Benque Viejo del Carmen in Western Belize), hold a Stations of the Cross re-enactment mid-morning. Worshipers pray and sing religious songs at 12 pre-selected stops along the route, culminating with a mass of tribute.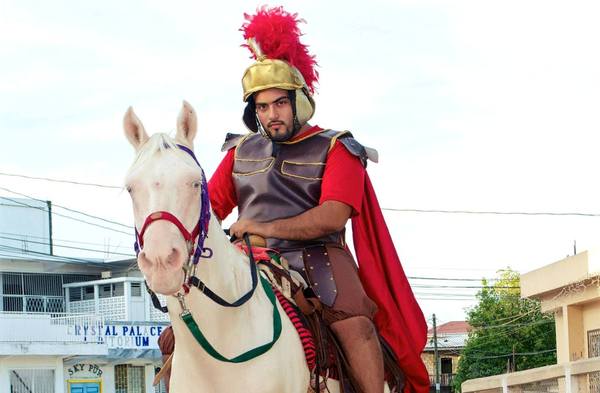 Cross Country Cycling Race
Arguably the highlight of the Easter Weekend and the most iconic cycling event of Belize, is the 140 mile race known as the annual Cross Country Cycling Classic that is held on Holy Saturday. Inaugurated in 1928, local and international riders assemble in Belize City to be a part of this exhilarating challenge. The race commences at the break of dawn, and competitors pedal to San Ignacio Town in Cayo and back, in the hopes of donning the garland and becoming the Cross Country Cycling Champion of Belize.
Burrell Boom Horse Race
As the Easter Holiday slowly comes to an end on Easter Monday, there are still activities for all to enjoy. The most prominent of these is the annual horse race held in the village of Burrell Boom in the Belize District. Both local and visiting spectators assemble at the Castleton Race Track every Easter, to enjoy tasty Belizean dishes such as rice and beans served with a variety of game meats, socialize with friends and family and of course, watching the jockeys compete for prizes throughout the day by racing on locally bred horses.
Beach Parties
There's no better place to enjoy Belize's tropical climate than on one of the gorgeous Belizean beaches. During the Easter Holidays, the islands of San Pedro and Caye Caulker as well as the coastal village of Placencia, come alive. Parties along the beach-front are abundant and travelers can indulge in scrumptious barbequed dishes, beat the heat with refreshingly cold beverages and enjoy the energetic music from DJs and musical artists alike.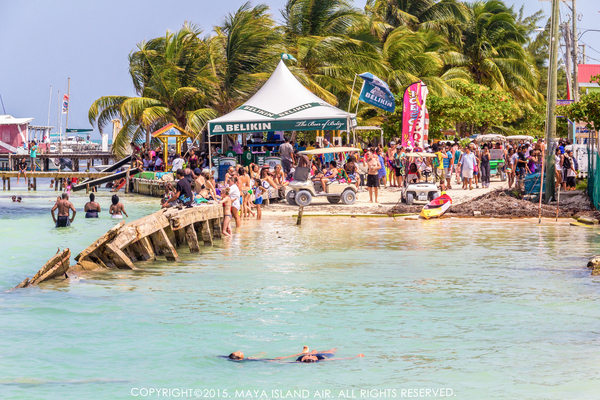 Swimming with Whale Sharks
Easter is known to be observed in either March or April and both months offer an opportune time to catch a glimpse or even swim alongside the majestic Whale Shark. Every year, these Sharks journey to Belize and feed on snapper spawn found at the Gladden Spit Marine Reserve, just off the coast of Placencia. If you're traveling to Southern Belize this Easter, be sure to book a snorkeling or diving tour with our partners at Splash Dive Center, and live the unforgettable experience of being among these gentle giants of the sea.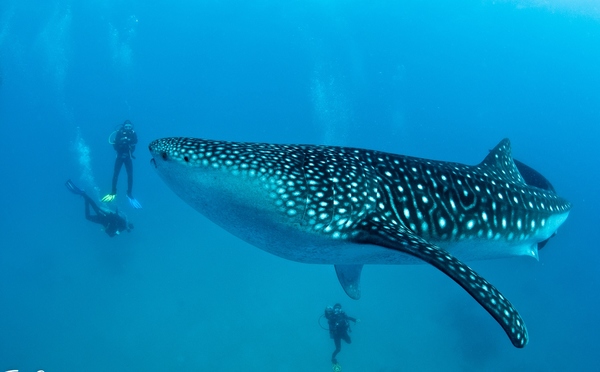 If you're looking to escape the hustle and bustle of everyday life this Easter, Belize should definitely be your destination of choice. Book your flights today with Maya Island Air!