When traveling to an unfamiliar country, it is always recommended to do some research on where you're going, what activities there are, what languages are spoken and even what to eat. Home to a melting-pot of cultures and races, there is quite a wide variety of food to choose from when visiting Belize. The following is a list of our picks for the "5 Must Try Dishes in Belize." Enjoy!
Rice & Beans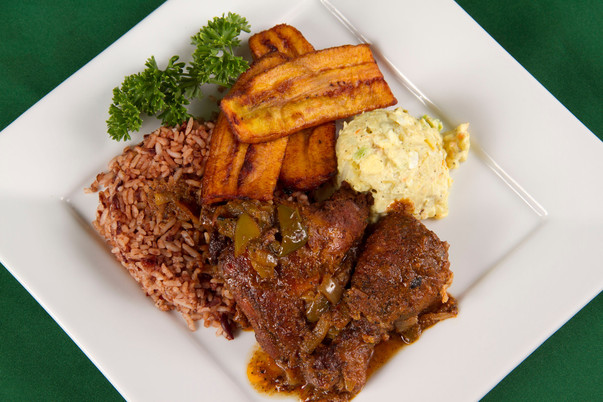 The closest thing to a national dish of Belize is without a doubt: Rice & Beans with stewed chicken, potato salad and fried plantains. This Belizean Staple can also be served with your choice of meats including beef, pork, lobster, gibnut and fish. Not a fan of potato salad? Coleslaw and macaroni salad are also side options.
Tip: If you're a fan of a little spice with your food, try the onion strips soaked in habanero peppers and vinegar or the world famous Marie Sharp's Pepper Sauce.
Cow Foot Soup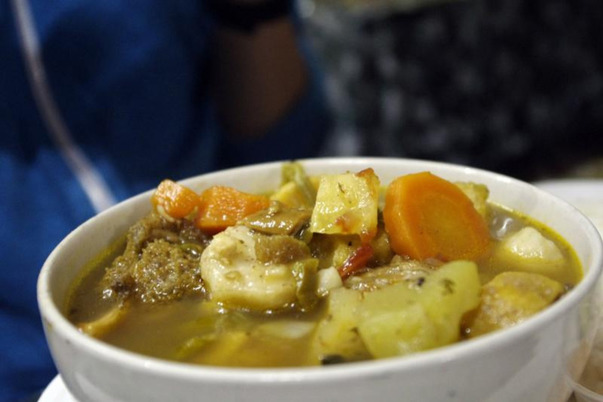 Cow Foot Soup is made from cow feet that are simmered and slow cooked to render a thick soup along with black pepper, cilantro, carrots, onions, okra, and potatoes. It is served with either corn tortillas or white rice.
Chilmole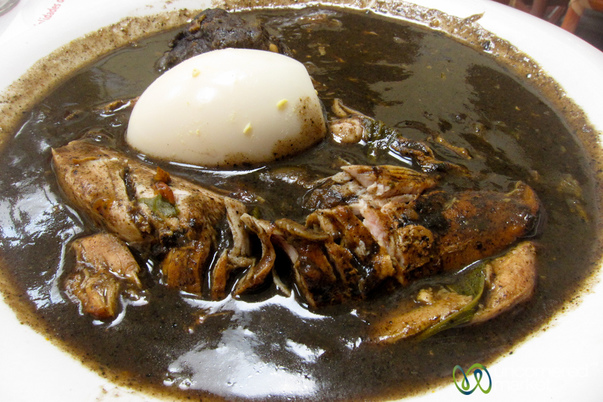 Chilmole, also known by locals as "Black Dinner," is a tasty black coloured soup served with long simmered chicken, carrots, potatoes, onion strips and boiled eggs. This dish is typically found in Maya and Mestizo households and served with corn tortillas but can also be enjoyed throughout Belize.
Boil Up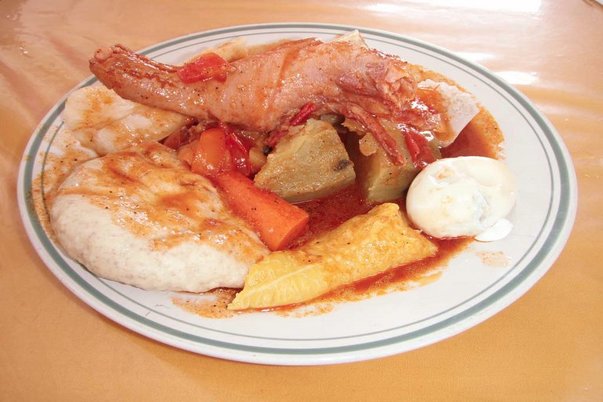 Boil up is a main staple of the Southern part of Belize and is a dish containing boiled eggs, pig tail, fish, ground plantains, sweet potatoes (and/or cassava), topped with a sautéed onion and tomato sauce.
Conch Soup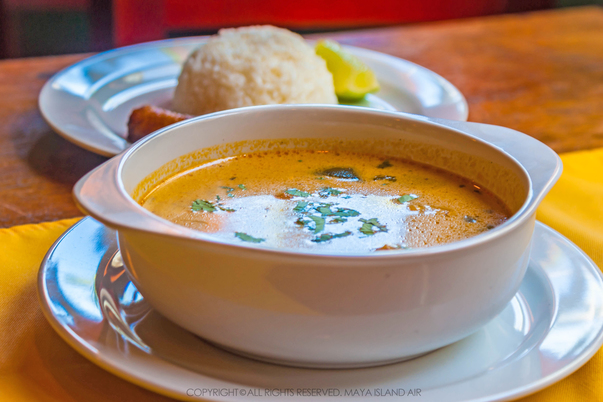 Conch Soup takes tenderized pieces of sweet conch and turns them into a hearty and filling stew. Long simmering tenderizes the meat and results in a sumptuous soup dish served with coconut milk infused rice and tasty, fried plantain strips.
Honorable Mention – Meat Pies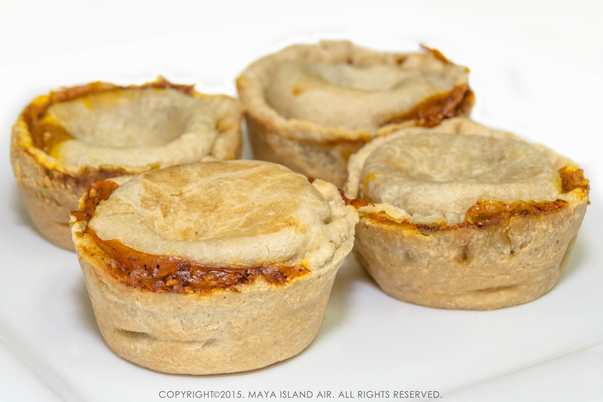 Meat pies are one of the tastiest and surprisingly filling Belizean treats to have "on-the-go." These flaky, miniature pies are filled primarily with ground beef but the chicken variety has become quite popular in its own right. Whether you prefer eating them fast or eating them slow, meat pies are definitely a treat to enjoy when visiting Belize.

Visit mayaislandair.com and book your flights to experience your "Belizean Foodie Adventure" today.