The Mayan Civilization dates as far back as 2,600 BC, making the Maya people the oldest ethnic group in Belize. This ancient civilization is regarded for their highly developed writing system, sophisticated calendar, and elaborate architecture. One of the most recognizable and unique accomplishments of the Mayas are the structures found at Mayan Sites across Belize.

These sites were once ceremonial and administrative centers, which featured plazas, ball courts, market places, and large temples used in various ancient ceremonies and practices. Today, they are frequented by locals and visitors who explore the now uninhabited location, learn about the history of the Mayas that once occupied the area, and of course, ascend atop the Mayan Temples. But, before someone ventures up one of these temples, it's advised to be well-prepared for the adventure.

Exploring Mayan Temples can prove to be challenging without the proper footwear. It's recommended to wear a comfortable, yet durable pair of sneakers. Cool, light clothing are ideal options for all the exploration that will be done. Don't forget to keep hydrated with a refreshing bottle of water. Packing fly repellent is a wise choice, considering the proximity to the Belizean jungle. Additionally, don't forget to bring along your camera to record your journey.

There are approximately 20 excavated Mayan Sites, with hundreds estimated to remain undiscovered. If you are not sure which Mayan Site to visit, here's a list of several sites definitely worth exploring on your journey across Belize.
Altun Ha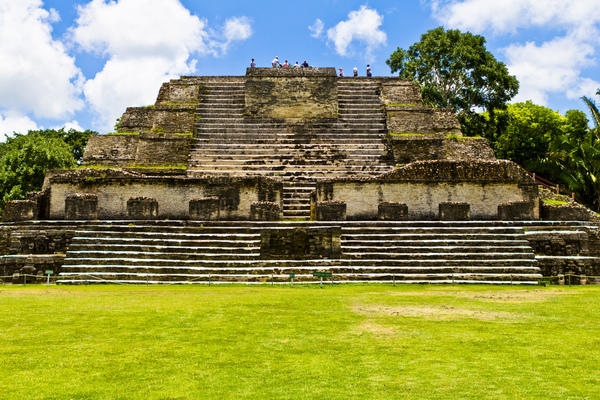 Altun Ha, translated as "Rockstone Pond" in English, is located 31 miles north of Belize City in the Belize District. Occupied as early as 900 BC, it was a prominent center for ceremonies and trade, and its tallest temple stands 54 feet high. This Mayan Site is well-known for the diversity of wildlife residents, as well as the discovery of a rare Jade Head in 1968.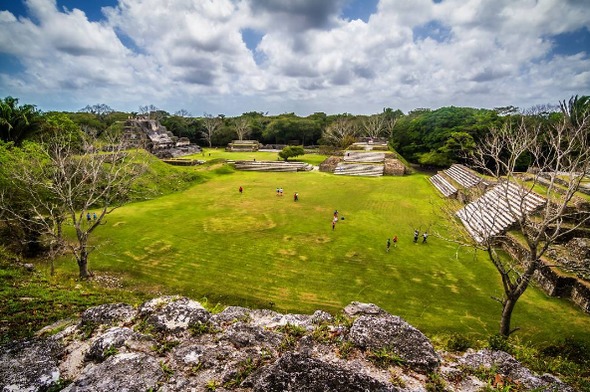 Xunantunich
Xunantunich, translated as "Maiden of the Rock" in English, is located a short ferry ride from San Jose Succotz in the Cayo District. In 600 BC, this Mayan Site began to expand and grew in importance. One of the more attractive features of this Site is the carvings found on the peak of the El Castillo structure. It is also home to the second tallest temple in Belize, standing at 133 feet in height.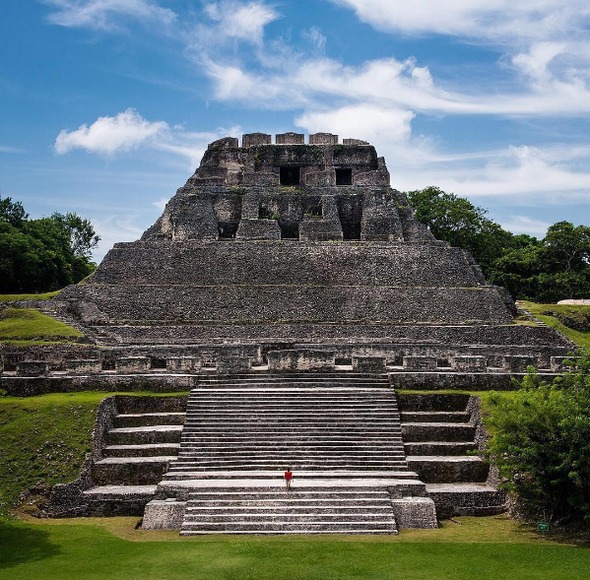 Caracol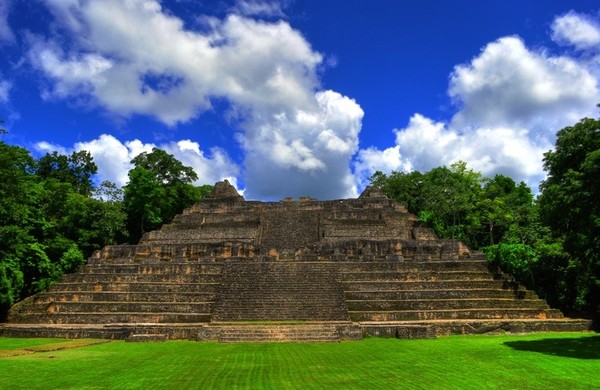 Caracol, translated as "Snail" in English, is located in the Chiquibul Forest Reserve, approximately 25 miles south of Xunantunich in the Cayo District. It was one of the most powerful cities, with evidences of occupancy as early as 1,200 BC. Numerous temples, plazas and stelae are found, with the most popular structure being the 140 feet tall temple known as Canna or "Sky Palace", the tallest in Belize.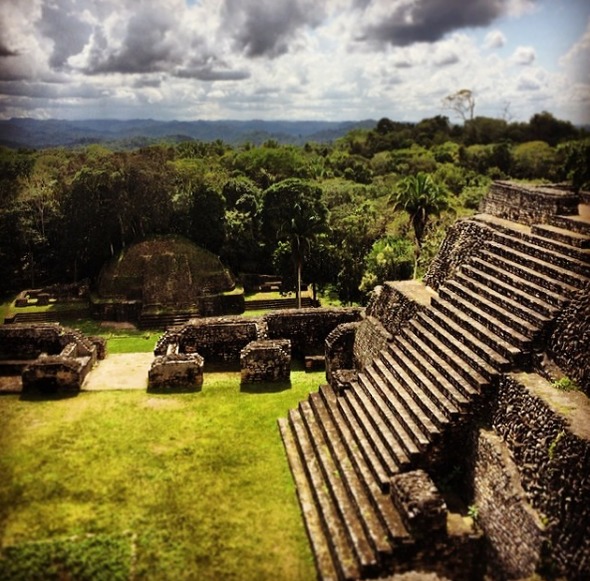 Nim Li Punit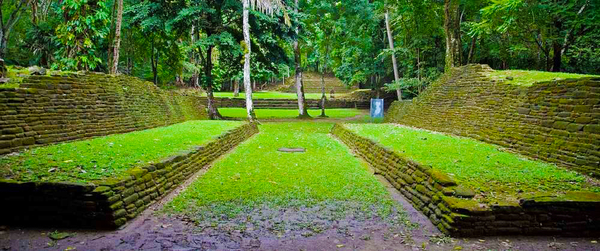 Nim Li Punit, translated as "The Big Hat" in English, is located 25 miles north of Punta Gorda in the Stann Creek District. This site was first inhabited as early as 100 AD and is believed to have been a place of worship. Although its tallest temple stands about 40 feet high, it is quite popular for the many stelae, or stone slabs, one of which depicts a large headdress from which the Site's name was derived.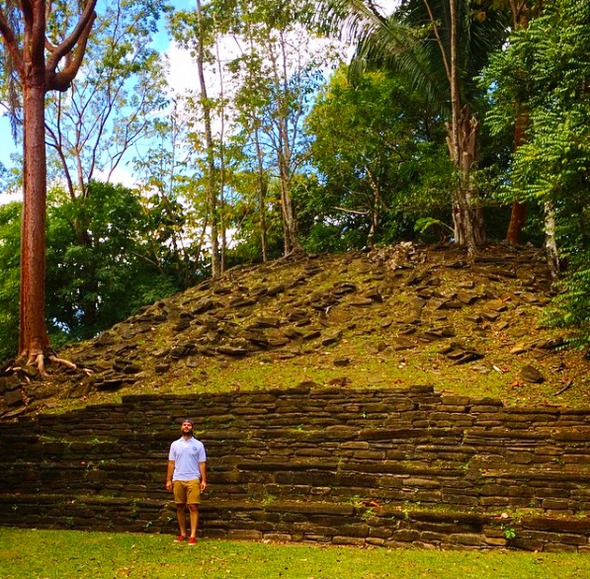 Lamanai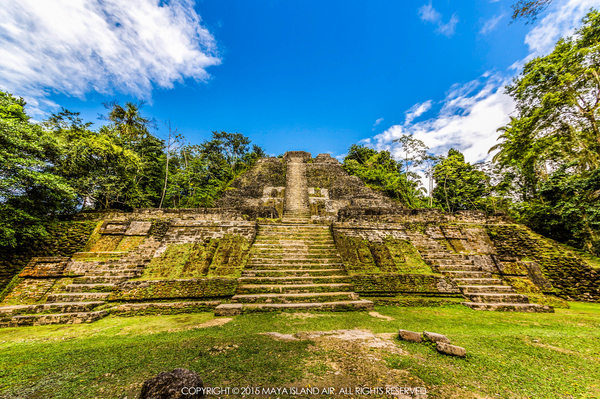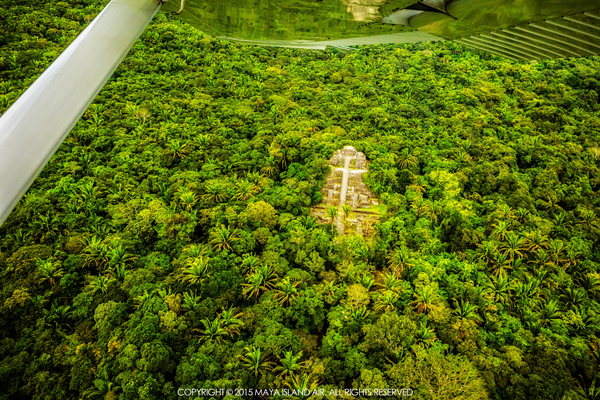 Lamanai, translated as "Submerged Crocodile" in English, is located in the Orange Walk District near the New River Lagoon. It was occupied as early as 900 BC and was a major trading center for the Mayan Civilization. This Mayan Site is famous for the 108 feet tall "High Temple", the many crocodile patterns and mask carvings showcased on "The Mask Temple". While it is accessible via land or river, there's also the option of chartering a tour that includes an aerial view.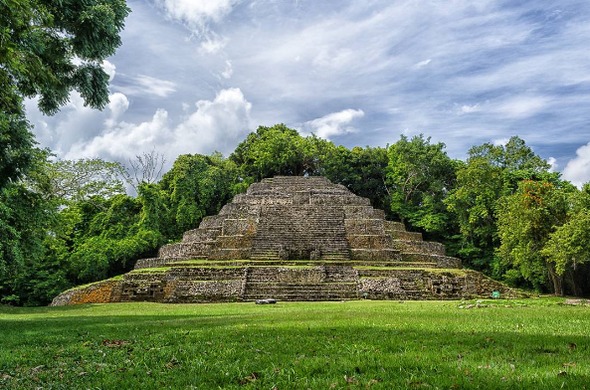 Interested in booking a Lamanai Tour? Contact us today via email to [email protected]. Tag your Belize Travel photos with #flymayabelize to be featured in our monthly blogs.