November 19th is observed as Garifuna Settlement Day and a national holiday in Belize. The Garifuna people take this particular day, to commemorate the arrival of the Garinagu to Belize and to celebrate their contributions to the development of the country.

In the days leading up to the 19th, Dangriga and its surrounding communities prepare for the arrival of locals and international travelers, seeking to imbibe in the typical Garifuna food and drink, dance to the rhythmic beating of the drums and partake in the week long festivities. What's not to be missed is the "arrival re-enactment," where everyone gathers to watch this modern day portrayal of the first Garinagu people to the shores of Belize.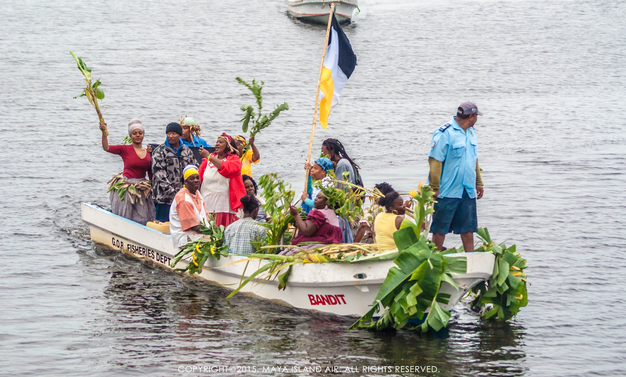 Here's some more information on the Garifuna culture that you may find useful:
The People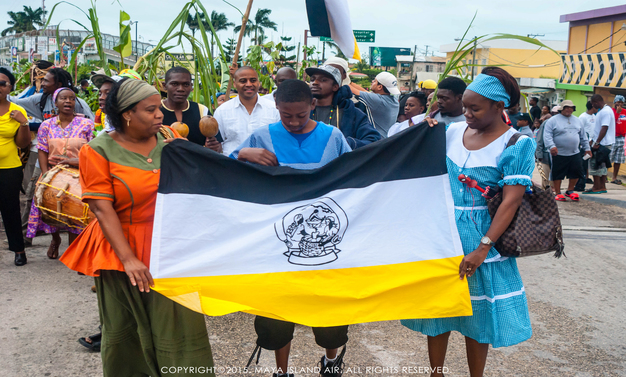 The Garinagu are descendants of the Carib Indians of St. Vincent and the Nigerian slaves whom were shipwrecked on the island in 1763. They were exiled to Roatan, Honduras by the British in 1796, and migrated to Belize in 1802 after civil unrest in Roatan. Presently, the Garinagu make up 6 percent of Belize's population and are predominately found in Southern, coastal villages, such as Hopkins and Placencia.
The Food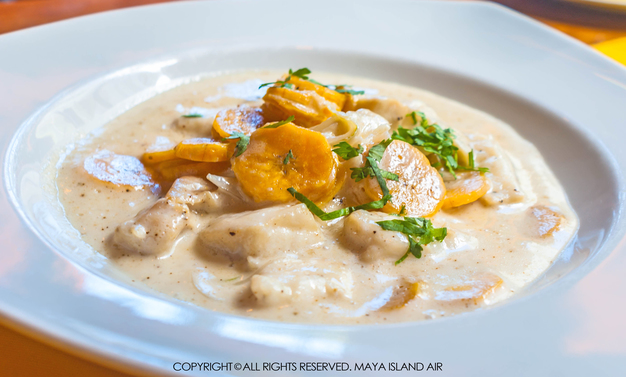 Arguably the most popular Garifuna dish is 'Sere', made by boiling fish, plantain and seasoning in coconut milk; it is usually served with mashed plantain, or 'Hudut'. Other dishes include 'Freba', a flattened biscuit also known as 'Cassava Bread', and 'Tapau', green bananas prepared in coconut milk. Garifuna dishes are not only used for sustenance, but are an important part of celebrating large event and for rituals.
The Music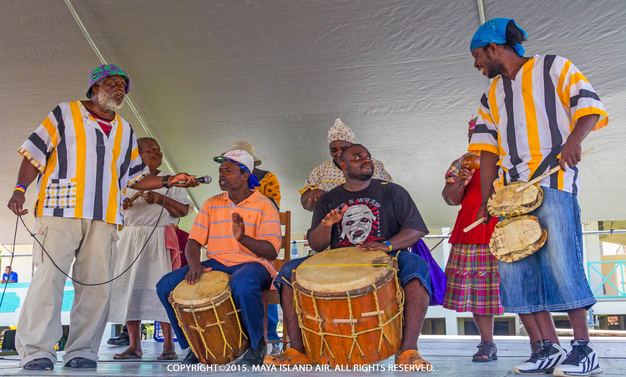 Punta, Punta Rock and Paranda are the popular musical genres for the Garifuna. These genres are normally accompanied by rhythmic beating of drums and at times, masterful strumming of guitars. 'Punta', the popular dance style that shares the same name of the genre, encompasses rapid movement of the hips and feet. Another dance, the more traditional John Canoe, is a dance performed by masked dancers, and is very popular during the Christmas season.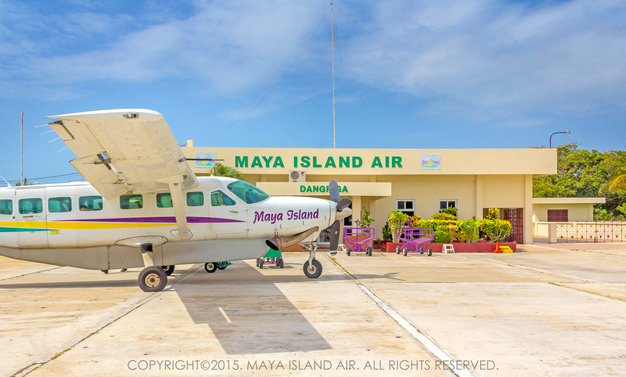 If you're interested in heading to Southern Belize for Garifuna Settlement Day, book a flight with Maya Island Air!