San Pedro, Ambergris Caye (SPR)
San Pedro Municipal Airstrip
At the southernmost tip of the Yucatan Peninsula is Belize's largest island and a top dive destination – San Pedro, Ambergris Caye. Just a few feet from its shore lays the largest coral reef of the Americas, a natural wonder of the world.
Gift Shops, boutiques, bars, cafes, and restaurants adorn the front and middle streets (Barrier Reef Drive/Pescador Drive). The seaside is jammed with jetties and dive shops which offer trips to the different dive sites and the Great Blue Hole.
The islanders are mostly of Mayan-Spanish decent, and speak both English and Spanish. They usually refer to the island as San Pedro. The free and easy lifestyle of the island along with its spectacular diving, romantic full moons, breath-taking sunsets, sandy beaches and a dress code of bare feet, tee-shirts and shorts, is what makes San Pedro and Ambergris Caye… La Isla Bonita!
Maya Island Air offers 11 daily flights from Belize City and 3 from Corozal to San Pedro on Ambergris Caye.
A major attraction of Ambergirs Caye is the Hol Chan Marine Reserve, an environmentally protected area located south of the island. The park encompasses both land and sea and the shallow waters makes it a perfect place for snorkeling. The reef at Hol Chan is home to many brightly colored fishes and moray eels. It is also a great place for novice divers.
A thrilling adventure just a short boat ride from town. Shark Ray Alley is a natural aquarium for nurse sharks and rays. An area with typically only eight feet of water, it is a perfect place for snorkeling and swimming for the entire family.
A place that offers the ultimate diving experience. Centuries ago, the Blue Hole was a land cave that eventually was consumed by the sea. Day trips are available for this exhilarating dive; it is a 130-150 feet dive to stalagmite formations. The coral reef around the edge of the Blue Hole is great for snorkeling. Most trips to the Blue Hole will stop at Half Moon Caye for the best in wall diving.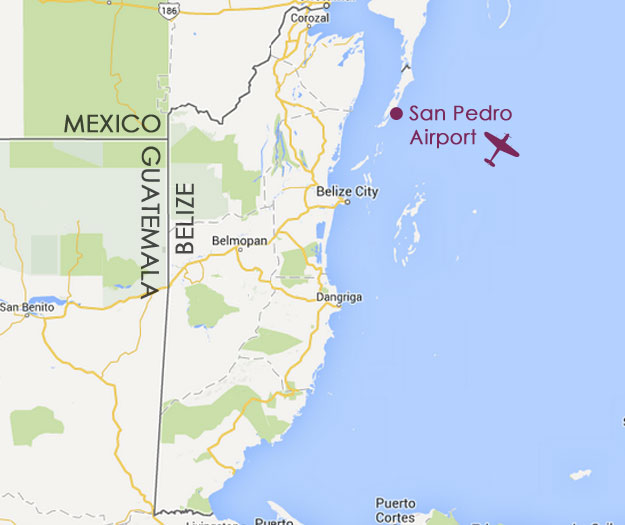 Maya Island Air Terminal Building
501-226-2485
501-226-2560
Fax: 226-2192