At Maya Island Air, we are extremely excited to launch our new website filled with helpful features.  Although we boast having the friendliest employees and competitive fares, we know that our customers also need an easy way to access information and purchase tickets.

Let's start at the beginning:

1. Once you have purchased your ticket to Belize, your first step will be to check out our connecting flight schedule located on the first page of the Maya Island Air website (also located under the 'Book Your Flight' section).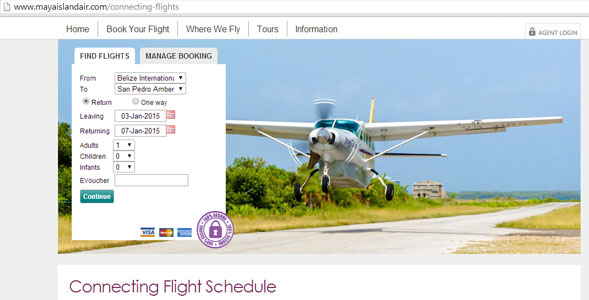 2. Once you are on the page, find your airline and flight number. Your arrival time into Belize should also be listed in this row. If you are going to Caye Caulker or San Pedro, choose the north column. If you are headed to Hopkins (Dangriga), Placencia, or Punta Gorda, chose the south column.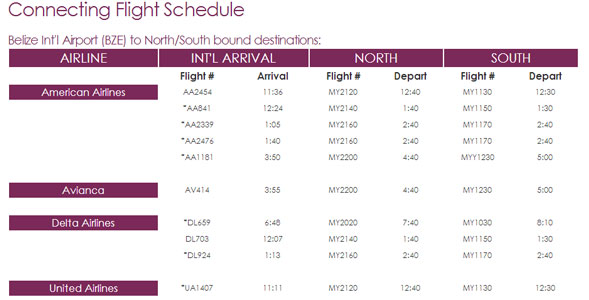 3. The recommended Maya flight number and time will then be in the same row as your international flight. Have a question? Chat with us directly through our website.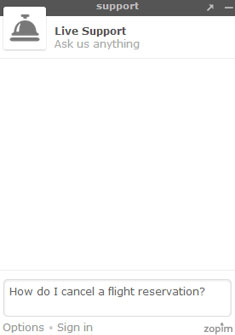 4. After purchasing your Maya Island Air ticket, you can print your confirmation.

Arrival in Belize:

1. Once you have cleared the initial security area, you will be greeted by a Maya Island Air ticket agent who will then request your confirmation code. If you forgot to bring it, our agents will look up the information for you and continue with the check-in process. Arriving late? Don't worry; you will automatically be rebooked on the next available flight.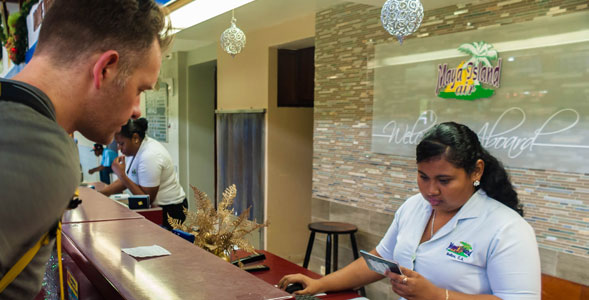 2. After you have completed the check-in process, you will need to clear a secondary security area and then head to Gate 1 to wait on your flight.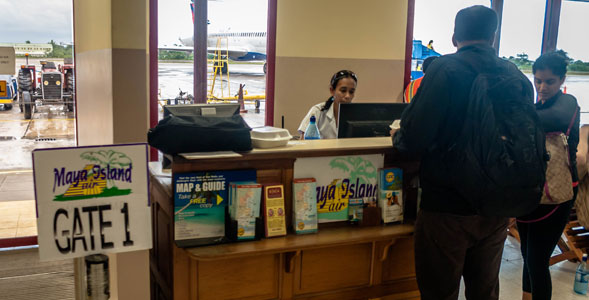 3. Maya Island Air does not have assigned seating. Our boarding agents will direct you to a seat as you enter the plane.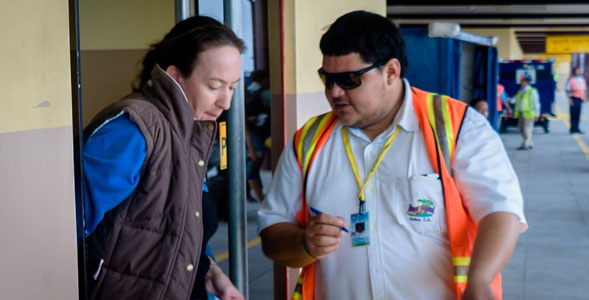 Enjoy your flight on board Maya Island Air!