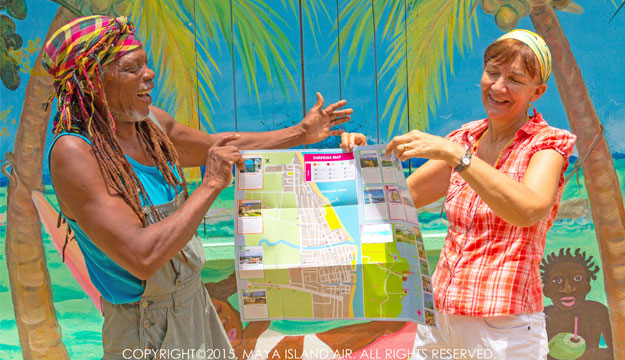 This past Friday, May 15th 2015, saw the launch of the Dangriga Culture Map – the Guide for the Culture Capital of Belize, at the Pen Cayetano Studio Gallery in Dangriga. The event was attended by several business representatives, sponsors, special invited guests and politicians.

After a brief welcome by renowned Belizean Artisan and Musician – Pen Cayetano, guests were addressed by Mayor Francis Humphreys, who shared his thoughts on the map and various projects underway to further develop the town. Guest Speaker and Institute for Social & Cultural Research Director – Nigel Encalada, then spoke about the significance of the Culture Map to the citizens of Dangriga and to the nation; serving as a guide for information and exploration for both locals and tourists alike. Final remarks were done by Ingrid Cayetano (wife of Pen Cayetano), who shared her gratitude to everyone who attended the event and played an integral role in the production of the map.

There will be 5000 copies of the Dangriga Culture Map available FREE of cost throughout Belize, so be sure to pick up your copy today!

Maya Island Air takes this time to thank and congratulate the Cayetano Family, for making our company a part of the Culture Map and for their commitment to promoting the growth of our country and our people.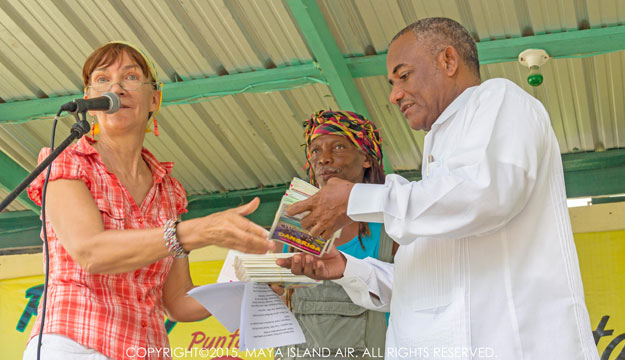 Dangriga Mayor Francis Humphreys receiving the first copies of the Dangriga Culture Map.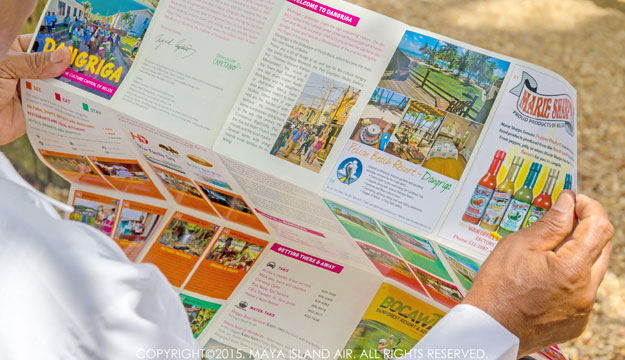 Mayor Francis Humphreys browsing a copy of the Dangriga Culture Map.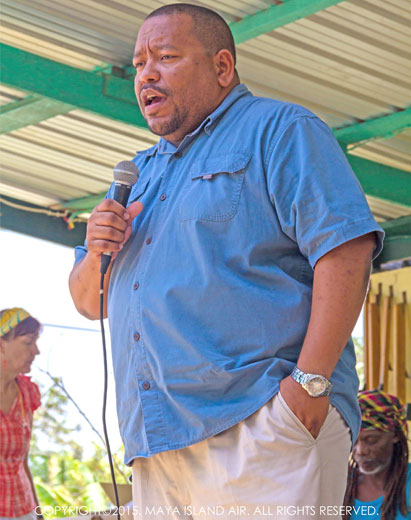 ISCR Director Nigel Encalada addressing the audience.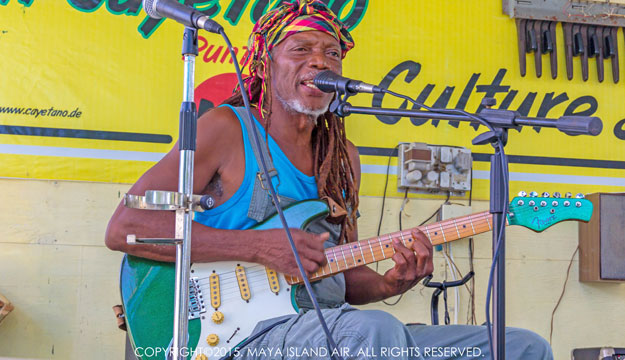 Pen Cayetano graces the audience with a musical selection.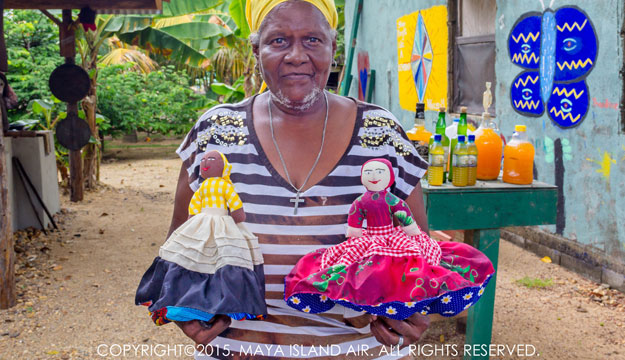 Local Folkloric doll and quilt maker Mercy Sabal with her Garifuna themed dolls.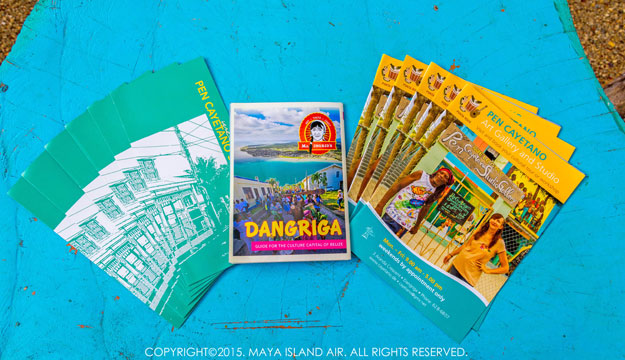 Get your copies of the Pen Cayetano Studio Gallery Brochure, Dangriga Culture Map and Pen Cayetano Art Gallery and Studio Tour Catalogue from our Dangriga Terminal.